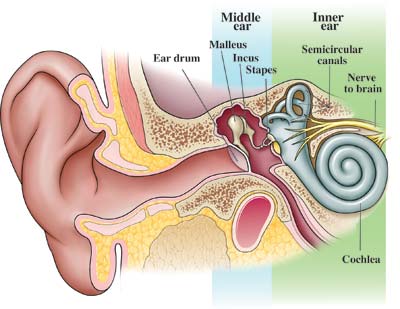 Our 5000 square foot state of the art facility was erected in 2008. It is located on the corner of Three Chopt and Gaskins road in the west end of Richmond, Virginia. With easy access from I-64 and Route 288, our facility is conveniently located for all of Virginia and the surrounding area.
The Physicians of The Balance and Ear Center are extensively trained in the diagnosis, medical treatment, and surgical correction of hearing and balance disorders. Wayne Shaia MD and Fred Shaia MD are both board certified Otolaryngologist and each with subspecialty fellowship training in disorders of the ear, vertigo and tumors of the skull base. Our providers are internationally renowned surgeons in the area of Bone Anchored Hearing Systems as well as the Cochlear Implant system. These are very effective solutions for unilateral hearing loss. We offer:
Bone Anchored Hearing Systems
Cochlear Implant
In addition, we have a professional staff of Audiology and Nurse Practitioners that have expertise in the execution of vestibular testing and diagnosis that complements our ability to effectively manage and treat patients with ear nose and throat disorders. We perform all diagnostic testing for vertigo onsite to make access easy for our patients while maintaining the highest possible level of care.